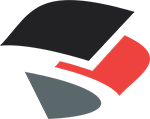 The Shelving Systems Line

Do you need to maximize your storage space with moveable shelving?
Or are you looking for stand-alone shelving or cabinets?
Montel's Shelving systems offer both stand-alone units and the option of reclaiming space by installing moveable shelving.
After determining whether you would prefer a Mechanical Assist or Powered Carriage System, along with your weight requirements, it's time to find the shelving system that will hold your items in the most effective way. Montel has numerous configurable shelving solutions.
Montel's shelving systems, including: Aetnastak®, SmartShelf®, Hybria, 4D Wide Span, and Cabinet Style, are industry leaders. All of them are painstakingly designed to boost your capacity, while each also incorporates innovative design features, such as our unique four-post hybrid concept, to address specific storage circumstances.
At Montel, we believe that the only good solution is a flexible solution. Shelving should not be one-dimensional—and we've developed our range of shelving solutions with this principle to guide us. Our shelving systems give you more options than normal shelves, whether that means the latitude to reconfigure units over time or the ability to make adjustments to accommodate different kinds of items.
If you're a library looking for compact shelving of books, CDs and DVDs that can easily be reconfigured, Aetnastak is the shelving for you.
For other kinds of items—be it anything from archive boxes to sporting gear to legal evidence—the SmartShelf® offers an inspired alternative.
You can enjoy the benefits of both at once by opting for the Hybria, which features elements of each system.
Or, if you're seeking more suitable storage for objects with irregular dimensions in a museum or light industrial environment, there's the 4D Wide Span.
These shelving systems can be used as stand-alone units, or if you're seeking a more mobile and space-maximizing solution, they can be integrated into movable Montel carriage products. Not to mention a host of optional features and accessories that give you everything you need to customize your shelving until it's just right for you.
From small offices to large warehouses, Montel's versatile, practical shelving systems will make more productive use of your valuable space.
You never need to feel confused about your options. Contact us, and request a free on-site consultation, so we can help determine the options that best fit your unique situation.
Have us plan your next project: