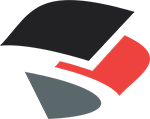 Mobile Storage
When you are considering your mobile storage options, there are two types of mobile systems to choose from.
Powered Systems and Mechanical Assist Systems
What's the difference?
– Using a Powered System is similar to having a garage door opener on your garage door. With the push of a button, the door opens, and it comes with the ability to have access codes, security and safety features.
– With Mechanical Assist System, it's like opening your garage door manually. It takes a little more effort, but it is still easy to do, and it's usually more economical.
Which one fits your needs?
For those looking for a more economical project, a Mechanical Assist System might be your best option.
For those looking for increased safety and security features along with greater ease of use, a Powered System might be your best option.
Shelving?
Another consideration is the type of items that you will be storing and the type of shelving they will require. Depending on what items you are storing, they might not fit well on all shelving types. As well, not all shelving types are practical to be used on all system types.
Are you storing files, cassettes, artwork, museum pieces, sports equipment or some other unique items? Will they be hanging on screens, sitting on individual shelves or in bins, or packed on pallets? They could all benefit from different kinds of shelving options. Your shelving specialist can help you understand and decide what options are best for your unique application. Contact SmartSpace GTA to request a free consultation.
We can customize your storage needs with a variety of options:
Additional Needs
Do you need stand-alone cabinets, lockers, carts or accessories like media storage boxes? We can help you there too.
What Smartspace GTA can do for your company?
No matter what you want to put on your shelves, Smartspace GTA can help you customize the best mobile storage solution for your unique needs. As a global leader in movable shelving, we have a large range of industry-benchmark systems to choose from. Our products can be arranged in a variety of combinations to find your optimal solution taking into consideration your needs for capacity, ease of access, flexibility, safety, security and durability that far surpasses standard, static shelving.
Would you like to save money, and use less square footage to store your items? Our systems help you recover 50% of your floor space, or double your storage capacity. Conventional systems have fixed aisles, and you lose potential storage space. With our mobile systems, you can close up the aisles, when you don't need to access them, and optimize your space. Various Montel shelving products can be mounted on the moveable carriages.
No matter what industry or application, our flexible, efficient, high-density storage solutions are the ideal choice for making the most of your valuable space. From archive centers to pharmacies to warehouses, from office supplies to sporting equipment to film cans and videotapes, the storage possibilities are endless. But they all have one thing in common: making intelligent use of your space to optimize capacity.
Contact Smartspace GTA for a free consultation to help you determine the best solution to your unique storage needs.
Have us plan your next project: