Intelligent Storage Solutions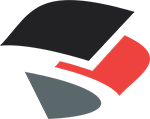 Store more in less space…..How? MOBILE SHELVING | HIGH DENSITY STORAGE SYSTEMS

 
The challenge with static storage is that it takes up a fixed amount of space, whether it's in an office library, an evidence room at a police station, an athletic equipment room, or a warehouse. As businesses and industries shift to accommodate demand, the amount of stuff being housed in your particular space keeps changing, while the square footage stays exactly the same. And, if you don't have the money to expand your space, there's a good chance it's overcrowded and unorganized, which leads to a whole other set of issues—decreased productivity, low morale, safety hazards for employees, and ultimately, a negative effect on your bottom line.
Can High density storage systems solve this problem?   YES!! The advantage of Montel's approach is based on well-established facts. How much space is devoted to storage? How to store more in less space? Questions like these are critical. Assuming: • A 150-people law firm in Midtown New York City• Approximately 5,000 linear feet of files to store• A rent of $62 per square foot per year (CB Richard Ellis: Global Market Rents November 2006) A high-density storage system can help these New York managers save at least 1,125 square feet of floor space, or even better—$69,750 each year—compared to open stationary shelving. High-density storage is the cost-effective solution for modern workspace environments.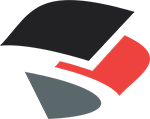 SmartSpace GTA Inc is a turn-key organization. From your initial needs assessment to the after-sale service of your storage solution. SmartSpace GTA's collaborative approach to storage systems; design; installation; and continued customer service support is unparalleled in the industry. Partnering with our client to fully understand their current and future storage requirements has resulted in quality systems that have realized benefits. With Montel's extensive catalogue of storage solutions we can find the right product for you.
Looking to relocate a system? No problem…….All of our high-capacity shelving systems can be re-located, reconfigured, and re-installed. If you need to move a system, contact us. We can help you plan your move to minimize disruption and downtime. Our team of factory-trained installers can move virtually any brand of high-capacity shelving system on the market.
As a full service company, we can also offer you a full range of services, ranging from consultation and design, system and file move services, preventive maintenance and continued service support to ensure your system is covered top to bottom. Check out the idea gallery for ideas for your next project or give us a call to find out more.
Have us plan your next project: